"Life is like a box of chocolates, you never know what you're going to get. ---Forest Gump

In the movie, Forest Gump, the character played by Tom Hanks fines remarkable inner strength to overcome life's never ending problems and tragedies. In spite of limited abilities, Forest conquers every obstacles life throws at him and becomes a success.

Wouldn't it be nice if life imitated movies?



Unfortunately, for most of us, things don't always go our way. In fact, life's obstacles can often become overwhelming and challenge our ability to cope. At sometime in life, no matter who we are, we may need to seek professional counseling.


At our clinic in Gretna, Louisiana, in addition to marriage and family counseling, I provide individual counseling and psychotherapy services for children, adolescents, and adults. I quickly learned as counselor, that if you are going to do good work, you really need to know how to treat individuals at every stage of life. You see. In every adult there's still a little child and a teenager. I've found working with children and adolescents helps me work with adults and visa versa.


So if you have a young child or teenager that's having problems, you may want to consider my services. Over the last twenty years, I've worked with children and adolescents suffering with a wide variety of problems: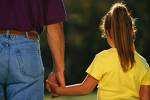 attention deficit hyperactive disorder, depression, anxiety, sexual abuse, sexual acting out; parents going through a divorce or separation; the tragic death of sibling or parent; teenagers with an eating disorder like anorexia or bulimia; Self mutilations, hair pulling, or obsessive compulsive disorders; as well as children and adolescents who have conduct problems; who are angry a lot and are disrespectful, defiant, and oppositional ; children who steal, shoplift, want to fight all the time; who are doing poorly in school or who are using drugs and or alcohol.


In addition, I have a great deal of experience working with adults. I have successfully treated a number of clients with the following problems:

adulthood ADHD; depression (Bipolar Disorder) , anxiety, phobias ( fear of public speaking ), PTSD; alcohol, drug, and gambling addictions; recovery from sexual abuse; low-self esteem; sexual dysfunctions; co-dependency; anger management problems; stress management problems ; insomnia, chronic pain; eating disorders (Anorexia and Bulimia); obesity, poor health habits like smoking (see health and wellness programs); relationship problems (fear of dating).

As you can see, I am a counselor with extensive experience (see About Us for further information on credentials and experience).




First. A thorough assessment is taken. Depending on your presenting problem, a referral may be made to a psychiatrist or a medical doctor for further evaluation. A thorough assessment assures accurate diagnoses and efficient treatment. Often, what looks like a psychological problem is a physical problem in disguise. So it's important to cover all the bases.


Once a thorough assessment is completed, a treatment plan is created, tailored to your specific problem(s) and needs. Treatment is a collaborative effort between me and you, and you are encouraged to determine your own goals and to work at your own pace.



A wide variety of treatment interventions may be used. Each intervention is carefully chosen to "fit" your particular problem(s) and particular style of learning. Interventions may include one or more of the following:

Individual Psychotherapy
Family Psychotherapy
Marriage/Couple's therapy
Relaxation\Stress Management
Anger Management
Trauma Recover Therapy
12 Step Addiction Education
(CBT) Cognitive Behavioral Therapy
Psychodynamic Psychotherapy
(EFT) Emotional Freedom Techniques
The Sedona Method
Hypnotherapy
Play Therapy (for children)
Psychosocial Education
Life Coaching
Homework Assignments
Community Support Groups
Health & Wellness Programs



Simply call the clinic (504) 392-3498 during normal business hours. Appointments are scheduled during day and evening hours (after work hours). Clients who need emergency help can often be seen the same day; however, most appointments are scheduled within a day or two of first contacting the clinic.


I am a provider for most insurance plans. When you schedule your first appointment, my secretary will verify your insurance and help you with any financial issues. For clients without mental health coverage or who elect to pay out-of-pocket, a sliding fee is available.



For a map of where my office is located see How to Find Us


or contact me: frank@ilfedimensions.net



LifeDimensions 1581 Carol Sue Ave., Suite 211, Gretna, LA 70056 (504) 392-3498