"I lost 70 pounds (using EFT and hypnotherapy) ! I finally feel good about myself. I don't worry about what other people think about me now."—J.Z, Harvey, LA



Alternative therapies can make a difference in the treatment of many emotional and physical problems. I began integrating alternative therapy in my practice about ten years ago after recognizing that traditional psychotherapies, while effective, have limitations.

Treatment with traditional psychotherapy can often take years and results are often minimal.

Alternative Therapies work Rapidly

With alternative therapies like (EFT) Emotional Freedom Techniques, PSYCH-K®, the Sedona Method, and Hypnotherapy, I am often able to help patients experience relief within minutes!

Useful for emotional, behavior, and relationship Problems

These techniques are particularly effective with patients suffering with depression, anxiety, panic disorder, anger, or symptoms sustained from trauma or abuse. They can also be used to improve relationships and help people who want to lose weight, quit smoking, or achieve other personal goals.

Stand-Alone vs. Complimentary

Alternative therapies are often called Complimentary Therapies because they are usually used in conjunction with traditional medical interventions. Yet they can be used alone with good results.

Many Alternative Therapies Have Medical Endorsement

More and more Alternative therapies are being endorsed by the western medical community because their benefits have been confirmed by anecdotal and /or scientific investigation.

Reiki Used In Hospitals since 1990

Reiki has been in use in hospitals since the mid-90. Many hospital presently offer Reiki in the treatment of cancer to lessen the side effects caused by chemotherapy treatments.

Reiki is growing more and more accepted by the medical establishment.

It is now listed in a nursing "scope and standards of practice" publication as an accepted from of care, and a 2008 USA Today article reported that in 2007, 15% of U.S. Hospitals (over 800) offered Reiki as a regular part of patient services.

Reiki is simply amazing to experience! If you have difficulty relaxing or suffering with anxiety, depression, or chronic pain, you should consider having a Reiki session. It promotes deep relaxation and healing .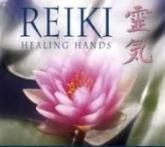 I've had many of my patients who suffer with chronic anxiety or pain, tell me after experiencing Reiki it was the first time they got relief.



Hypnotherapy Endorsed by AMA and APA

The use of Hypnotherapy was endorsed as a legitimate treatment by the American Medical Association in 1958 and by the American Psychological Association in 1960.

I have used hypnotherapy successfully to help patients quit smoking, lose weight, and manage pain; I have even used hypnotherapy to help couples stop fighting . Hypnotherapy has been applications.

"Hypnotherapy has been widely used in medicine, particularly for childbirth, pain management, for controlling unconscious and autonomic processes such as gag reflexes, thumb-sucking, enuresis, and hypertension; for stress management in anxiety, cardiac care, also for autoimmune diseases and to argument the general healing process."— , Ericksonian Approaches, 2005 Rubin Battino, Ms & Thomas L. South, PhD



(EFT)Emotional Freedom Techniques

EFT is now taught in psychology classes of major universities and has been endorsed by Hoisitic Researches, such as Deepak Chopra, MD and Daniel J. Benor, MD.

EFT is an emotional healing technique that has been proven effective in the treatment of trauma, PTSD, phobias, grief, anger, guilt, anxiety, etc., and is also capable of dramatically relieving many physical symptoms, such as pain, headache, and asthma.

It frequently provides relief where other techniques fail and has a success rate, typically 80% or better.

I have used EFT successfully to treat anger problems, anxiety and OCD, depression, trauma, greif, phantom pain, binge eating, and other addictive behaviors.

A self-help Tool for Life!

What I like about EFT so much is that once you learn how to perform EFT, you have a self-help tool for life that you can use anytime you are having a problem. EFT only takes a couple of minutes at most to do and is very easy to learn.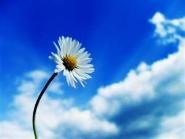 The Sedona Method

The Sedona Method is used worldwide. Studies by Harvard University have shown that people who practice the Sedona Method have lower blood pressure and that salesmen who use the Sedona Method before calling on clients have increased sales up to 33%.

An Accelerated Method of Letting Go of Feelings

The Sedona Method is a vastly accelerated method of letting go of feelings like anger, frustration, jealousy, anxiety, stress, and fear, as well as many other problems—even physical pain.

The Sedona Method is another one of my favorite techniques because, like EFT, it is very easy to use and once you learn it, you have another self-help tool for life.

Many of my patients have told me that the Sedona Method has changed their life because it has help them to manage their emotions on a daily basis, something they were not able to do before.

There are many other Alternative Therapies. These are only the ones I have been trained in and use on a regular basis with my patients.

Other alternative therapies you might consider are Massage, Chiropractic Care, Tai Chi, Yoga, Acupuncture, mediation, vitamins and herbs. To learn more about how Alternative Therapies can help, you can contact me at 504-392-3498 or frank@lifedimensions.net

I am always availiable for a free telephone consultation.